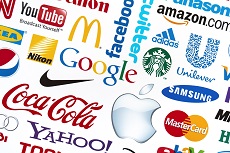 When many people think about trademarks, they think of those belonging to large businesses. Trademarks like Nike, McDonald's, Coca-Cola, and Mercedes-Benz are owned by corporations that spend tens of millions just on their brands. But all businesses can and should take proactive steps to protect their brands and avoid the more expensive, nearly inevitable, alternative.
At the most basic level, a trademark refers to any word, name, symbol, or device, or any combination used to identify and distinguish your goods from those manufactured or sold by others and to indicate the source of your goods. Because their purpose is to tell consumers where a product or service comes from, trademarks are extremely valuable even to smaller businesses. They represent the hard work you put into building a good reputation.
Still, in view of the huge sums of money that large businesses spend on their branding, you may feel that an investment into your brand trademark is not realistic. Or you may feel that with so much on your plate you don't have time to start. Let's take a deep breath. While you could spend millions like McDonald's, Nike, or Disney, that kind of investment is probably not necessary at your stage. Moreover, with the right plan in place, effectively protecting your brand doesn't have to consume your time. The following three simple tips are affordable to implement, will improve the strength and security of your brand, and will help you avoid large, unnecessary, legal expenses in the future.